Welcome to the Wiki!
"Proudly showing 89 articles about your favorite hack!"
Welcome to the Brutal Mario Wiki, a collaborative wiki for everything and anything that is related to the game Brutal Mario. There are 89 articles we are still growing since this wiki was founded in December 25, 2013; Christmas! The wiki format allows anyone to create or edit any article, so we can all work together to create comprehensive information about Brutal Mario!
Don't forget to discover, share and contribute here in this wiki!
· Overview · Wiki Tutorial · Help · Guidelines · Rules ·
Contributing
If you want to write a new article, just enter the title in the box below.
Polls
Do you think Mario's a true hero?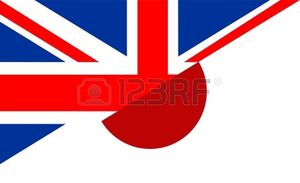 Which version of Brutal Mario would you prefer below to play?
Do you want Carol to finish this hack?
Features of February:
Featured Enemy of February




Rip Van Fish are a species of fish that appear in Super Mario World and Super Mario World 2: Yoshi's Island. Read more...

Featured Level of February




Deep Sea Adventure (しんかいちょうさ / Shinkai chō sa Lit: Deep Sea Investigation) is the second level of the Bay world. Read more...
© All rights reserved to Carol.
Statistics
Amount of articles:
89
Amount of uploaded files: 294
Amount of edits: 2,693
Amount of Admins: 2
Amount of active users: 0
Reminders
Help us much as you can!
DO NOT MAKE ARTICLES WITHOUT ANY INFORMATION ABOUT IT.
We haven't made articles lately, help us out by adding some.
Blogs
Create blog post
Blogs
Well, this is it. Only a few days left before Christmas! The wiki is also going to be a year old now. The wiki is really glad that it dramatically improved since the last year and is still improving! I, as an admin, am also glad that the wiki improv…

Read more >

Sorry guys, our wiki didn't produce much articles lately, so please guys, if any chance, help us add these following articles if your'e willing to:

World 7
All Levels of World 7
World 8
All Levels of World 8
World 9

We hope this articles will be produced!…

Read more >
See more >
Trivia
Did you know?
Brutal Mario is the most famous ZSNES hacked ROM.
It's game creator, Carol , is very secretive about his/her gender.
Brutal Mario is known for it's huge amount of bosses.
This game has references with a lot of different games.
Bosses working with Layer 2 tides will make the game scramble.
It is said that one man makes the graphics for Brutal Mario, another the custom music, and another the ASM (Carol).
The order of the switch palaces in this game are reversed from Super Mario World.